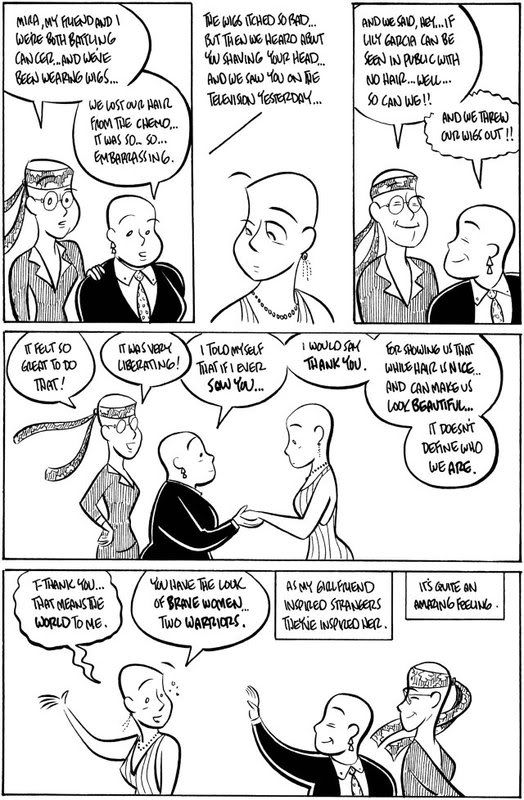 From Thomas Denton... regarding a very special auction:
"My name's Thomas, and I was hoping I could get your help with something. I'm organizing a charity fund raiser to benefit the Candlielighters. They're an organization that helps the families of kids with cancer. They recently did quite a lot to help my family get through a tough time, and I was hoping I could try give something back.
What I'm doing is gathering artists to donate work to be auctioned off, 100% of the proceeds going to the Candlelighters.
It's been mentioned at a few major comic sites and a couple of pros have signed on, and I was hoping you wouldn't mind helping out a bit. Just you starting a thread at MW mentioning it would bring a lot of attention to it, and it'd really mean a lot.
You can read all about it here-
Thanks for your time."
When I was asked to donate something for the cause, I knew immediately what to send. In issue #2 of TSSTG, there's a scene where Lily shaves her head and unknowingly becomes an inspiration for two women with cancer to get rid of their wigs. This was such an emotional experience for Lily and it remains one of my favorite scenes in the series.
So this is the page where she meets them. It's on 11x14" bristol and there are blue pencil not shown on this image. It's one of my favorite pages and I'm giving it for the cause.